We can design, develop and prepare building plans and documentation for all components of building work relating to permits or permit applications, complying with all planning and building legislation. We also advise you on building materials, specifications, energy efficient technologies and construction methods.
We have over 30 years experience in the industry and a very good practical understanding of residential construction.
Graham McKay, our building designer, is one of the few locals accredited to undertake & certify Energy Rating Assessments.
Come in and see us for:
Apartment/Unit developments
Typical Job Costs: $750 - $6,000. Although we have provided a cost range, what we do strongly suggest is that you take up our initial offer of a free no obligation first up consultation to discuss your project, establish a Design Brief / Scope of Work after which our fees and all associated costs can be established.
Top 6 Mistakes to Avoid when Designing your home
Download this free report to help you save time & money.
This will also sign you up to our periodical newsletter.
Nationwide Energy Ratings Scheme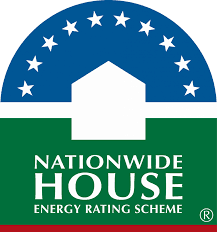 The Nationwide House Energy Rating Scheme was developed collectively by Australian Governments in the early 1990's to help create an understanding of the relative expected performance of dwellings to maintain thermal human comfort in Australia, with the goal of encouraging better home design practice and reduced energy consumption.
We can help you when you are renovating or building because Graham is an Energy Rating Asssessor (firstRate 5) so we can make your home more efficient and so save you money every year.
For a NATHERS (Nationwide House Energy Rating Scheme) factsheet on building and renovating your home:
NATHERS Resources
Examples of 7 star ratings house plans:
NATHERS 7 star rating house plans
For information for South Australia energy efficient assessments:
https://www.sa.gov.au/topics/planning-and-property/land-and-property-development/building-rules-regulations-and-information/sustainability-and-efficiency-regulations/professional-information-for-house-energy-rating-assessors
Selection of Our Residential Work